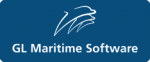 GL ShipManager is a comprehensive ship/fleet management software suite for ship owners/operators and managers. It helps you schedule and monitor tasks, allows you to streamline purchasing and maintena ...

secure.2checkout.com/order/product.php?PRODS=4719041&QTY=1&A...
This script let your website visitors find the distance between two locations in miles and kilometers with the help of Google Maps.  

Station 53 LLC Provides Global High Speed Satellite Internet at sea and Voice over IP [VoIP]

CommunicationFleet Management Solutions is a global positioning system that delivers real time GPS mobile asset tracking and wireless vehicle tracking.

Guiicons offers professional XP&Vista style icons We make xp icons and Vista icons for commercial manufacturers