Ship Management


Seaxl Marine Software develops inexpensive and practical management reporting software designed specifically for the needs of shipping companies.Ready-to-use tools tailored for shipping such as CashFl ...
Seaxl Marine Software Limited

www.infomarine.gr/technical-library.html
Τhe integrity of the ship's steel construction through proper maintenance is a key factor in the safe transportation of cargo on a worldwide scale. According to the TMSA 3 guidelines, shipowners are ...

Based on the European Maritime Strategic Framework (EMSF), DanaosONE™ is a professional B2B versatile e-servicing Platform that seamlessly integrates with your internal operational, safety systems &am ...
DANAOS MANAGEMENT CONSULTANTS S.A.

web2.danaos.gr/category/routing-performance/
Searoutes project is the result of an over 12 years research by Danaos. It started as an EU partially financed project, with the collaboration of Danaos Researchers, the National Technical University ...
DANAOS MANAGEMENT CONSULTANTS S.A.

Financial Management & Control Windows Technology The application is designed in a windows environment and offers all the capabilities that contemporary computer systems offer in terms of ease of ...

It is very important to use an integrated software system for effective calculation of KPIs for TMSA compliance. Most KPIs specified in the OCIMF questionnaire require the processing of data that are ...
DANAOS MANAGEMENT CONSULTANTS S.A.
web2.danaos.gr/oil-record-book-software/
Danaos Oil Record Book Software is the complete solution for keeping Oil Record Book "clean of errors".Vessels where MARPOL Convention is applicable should keep and update the Oil Record B ...
DANAOS MANAGEMENT CONSULTANTS S.A.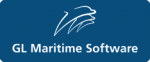 GL ShipManager is a comprehensive ship/fleet management software suite for ship owners/operators and managers. It helps you schedule and monitor tasks, allows you to streamline purchasing and maintena ...

seaxl.com/software/seaxl-masters-general-account-portage-bil...
A new MGA program with less paperwork and admin for your Masters, better Portage Bills. No more agonising about the Dreaded Portage Bill. Seaxl

The web-based trading platform MESPAS Connect is an interface which brings ship managers and maritime suppliers together to create a truly efficient supply chain. Communication is fast and efficient, ...