RISK-BASED INSPECTION OF BALLAST TANKS FOR TANKER SHIPS
Featured
Popular
Listing Details

Τhe integrity of the ship's steel construction through proper maintenance is a key factor in the safe transportation of cargo on a worldwide scale.
According to the TMSA 3 guidelines, shipowners are encouraged by major oil producers to develop methodologies for ballast tanks inspections using various risk criteria. Nonetheless, the minimum inspection frequency cannot be less than that imposed by international standards. The aim of this work is to describe a ballast tank-inspection model based on a range of identified risk factors.
The main objective of the risk-based tank inspection is to develop a new systematic inspection framework that will determine the inspection intervals based on the tank findings and not the strict inspection time frame set by international standards. This is undoubtedly a holistic approach to preventive surveillance and maintenance that can be applied to any ship, highlighting potential problem areas in a timely manner so that corrective action can be taken promptly and effectively.
Focusing inspection on critical areas of failure is another important advantage as it avoids the repetition of past mistakes that have led to major ecological disasters. In any case, this inspection model can give significant reliability to freighters by facilitating the efficient operation of fleet vessels.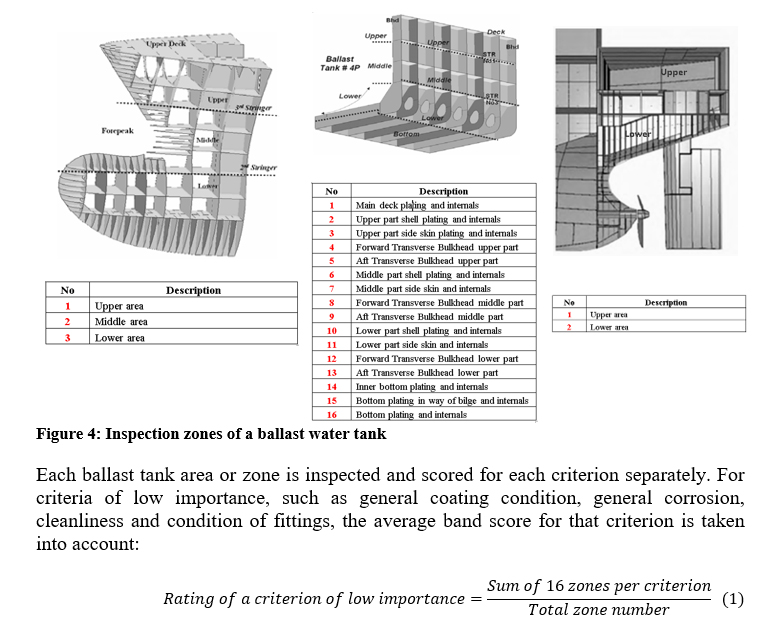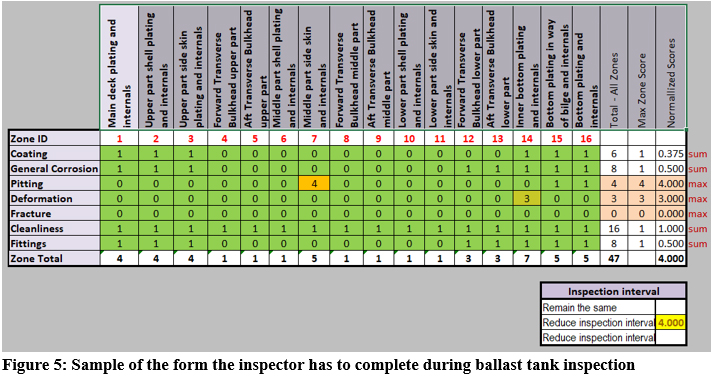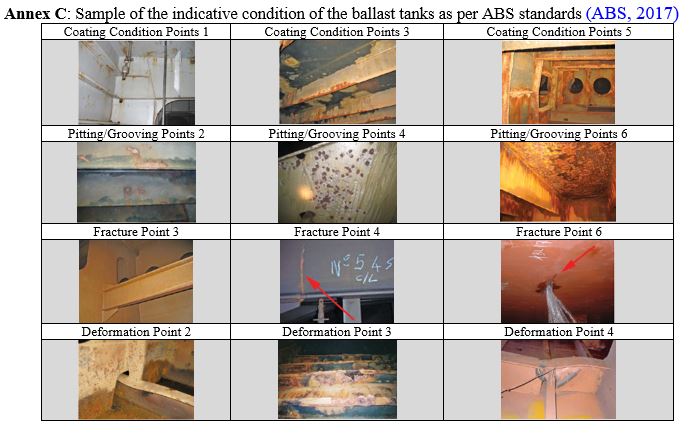 CREATED & POWERED BY INFOMARINE ON-LINE http://www.infomarine.gr/technical-library.html" target="_blank" rel="noopener noreferrer">