Management System

Seaxl Marine Software develops inexpensive and practical management reporting software designed specifically for the needs of shipping companies.Ready-to-use tools tailored for shipping such as CashFl ...
Seaxl Marine Software Limited

Based on the European Maritime Strategic Framework (EMSF), DanaosONE™ is a professional B2B versatile e-servicing Platform that seamlessly integrates with your internal operational, safety systems &am ...
DANAOS MANAGEMENT CONSULTANTS S.A.

It is very important to use an integrated software system for effective calculation of KPIs for TMSA compliance. Most KPIs specified in the OCIMF questionnaire require the processing of data that are ...
DANAOS MANAGEMENT CONSULTANTS S.A.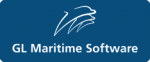 GL ShipManager is a comprehensive ship/fleet management software suite for ship owners/operators and managers. It helps you schedule and monitor tasks, allows you to streamline purchasing and maintena ...

seaxl.com/software/seaxl-masters-general-account-portage-bil...
A new MGA program with less paperwork and admin for your Masters, better Portage Bills. No more agonising about the Dreaded Portage Bill. Seaxl

The web-based trading platform MESPAS Connect is an interface which brings ship managers and maritime suppliers together to create a truly efficient supply chain. Communication is fast and efficient, ...

danaosmc.wordpress.com/2016/03/30/planned-maintenance-system...
Planned Maintenance System (PMS) is specially designed for maintenance monitoring on any marine or industrial plant. Provides flexible specification of required maintenance integrating with the spares ...
DANAOS MANAGEMENT CONSULTANTS S.A.

Since Epicflow is designed to meet the challenges of multi-project business environments, it naturally focuses on features that alleviate project-related issues. By constantly monitoring and analyzing ...

www.seaxl.com/software/seaxl-ship
Detailed history of each ship, from purchase to saleRecord every moment in a ship's history with your companyMinutely detailed and easy-to-understand financial history of each ship and your group flee ...
Seaxl Marine Software Limited

www.seaxl.com/software/invest-in-ships
The most powerful shipping investment toolAssess any shipping project quickly with multiple scenario options including break-even analysis, ROI, financing and much more
Seaxl Marine Software Limited