Voyage Plan

Based on the European Maritime Strategic Framework (EMSF), DanaosONE™ is a professional B2B versatile e-servicing Platform that seamlessly integrates with your internal operational, safety systems &am ...
DANAOS MANAGEMENT CONSULTANTS S.A.

web2.danaos.gr/category/routing-performance/
Searoutes project is the result of an over 12 years research by Danaos. It started as an EU partially financed project, with the collaboration of Danaos Researchers, the National Technical University ...
DANAOS MANAGEMENT CONSULTANTS S.A.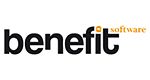 The module was designed and developed by Benefit Software in order to cover the needs of management and monitoring of vessel maintenance work, as well as third party demands such as the Surveyors and ...

secure.avangate.com/order/product.php?PRODS=4528137&QTY=1&AF...
Mariners Office is a user-friendly Draft Survey, Lashing Calculations and Route Planning software for Ships' Officers and Marine Surveyors. Mariners Office is easily operated using either Keyboard or ...