Inventory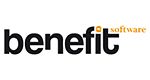 The module was designed and developed by Benefit Software in order to cover the needs of management and monitoring of vessel maintenance work, as well as third party demands such as the Surveyors and ...

supplychainbusinesssolutions.com.au/supply-chain-forecasting...
We Provide our Customers Demand Forecasting and Inventory Planning Demand and Supply Planning Inventory Planning Demand Forcasting and much more.

Simple easy to use Marine Store Keeper for Windows. Suitable for Yachts up to and including VLCC's.

Inventory SoftwareStand alone PC application for ship operators and shipmasters. Labour and cost saving system to ensure compliance with medical scales worldwide